OPEN DAILY 9am – 2pm
Breakfast – Lunch – Takeout- Delivery – Catering

Save up to 25% of your online orders when you join our Loyalty Membership program.
When you become a Loyalty Member of  Rivers Edge, you are showing us your support. We truly appreciate that. And in return, we'll discount every order you make with us for an entire year. Now that's mutual support.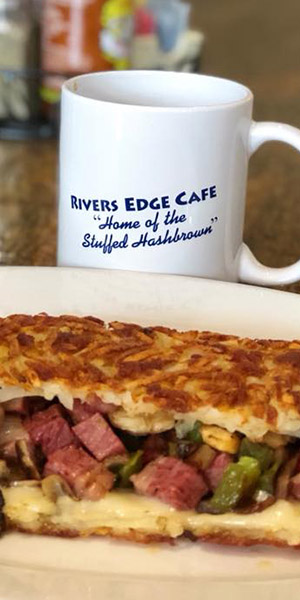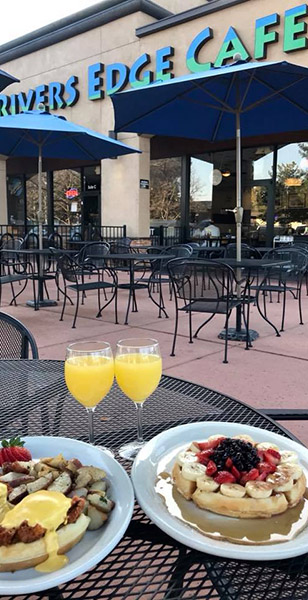 GET THE LATEST FROM RIVERS EDGE

Rivers Edge Cafe is a family owned restaurant providing casual neighborhood friendliness with exquisite American cuisine open for breakfast, brunch, lunch and catering.
Conveniently located near the Watt Avenue Access, Rivers Edge Cafe is the perfect place to stop after biking, running or walking on the American River Parkway. Enjoy a delicious meal with friends and family inside or outside on their spacious patio.
Once you try the award winning "California Club Sandwich" or famous "Stuffed Hash Browns" you'll be hooked. Come see why they were voted BEST in Sacramento and featured on Good Day Sacramento, KCRA 3, Fox 40, CBS 13 and ABC 10.